Advantech Launches USM-500 Medical-Grade Edge Server for Diverse Hospital Applications
29/01/2019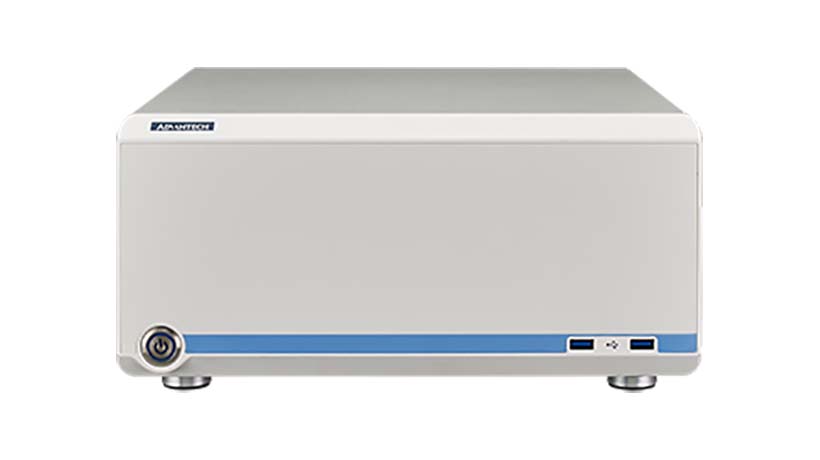 Taipei, Taiwan, January 31, 2019 – Advantech, a leading provider of certified medical computing systems and digital healthcare solutions, is pleased to announce USM-500 – a medical-grade edge server aimed at diverse hospital applications. Equipped with an 8th Gen Intel® Core™ i7i5/i3 processor with 10 years longevity support and 4 x PCIe slots for integrating graphics and data capture cards to enable video recording and analysis, the USM-500 server is a cost-effective and scalable solution for edge-to-hospital information system (HIS) applications. The flexible design of the front cover allows the server to be easily customized with a specific logo/color, additional control button, LCD panel, hot-swappable HDD, or integrated DVDRW for a reduced time-to-market. Certified to IEC-60601-1-2 (Edition 4) medical safety standards, the USM-500 server can be deployed as an intelligent operating room solution, picture archiving and communication system (PACS), CT/MRI workstation, or hospital edge server. Additionally, USM-500 supports Microsoft® Windows 10 and Linux CentOS operating systems to provide an open source environment that enables easy software development.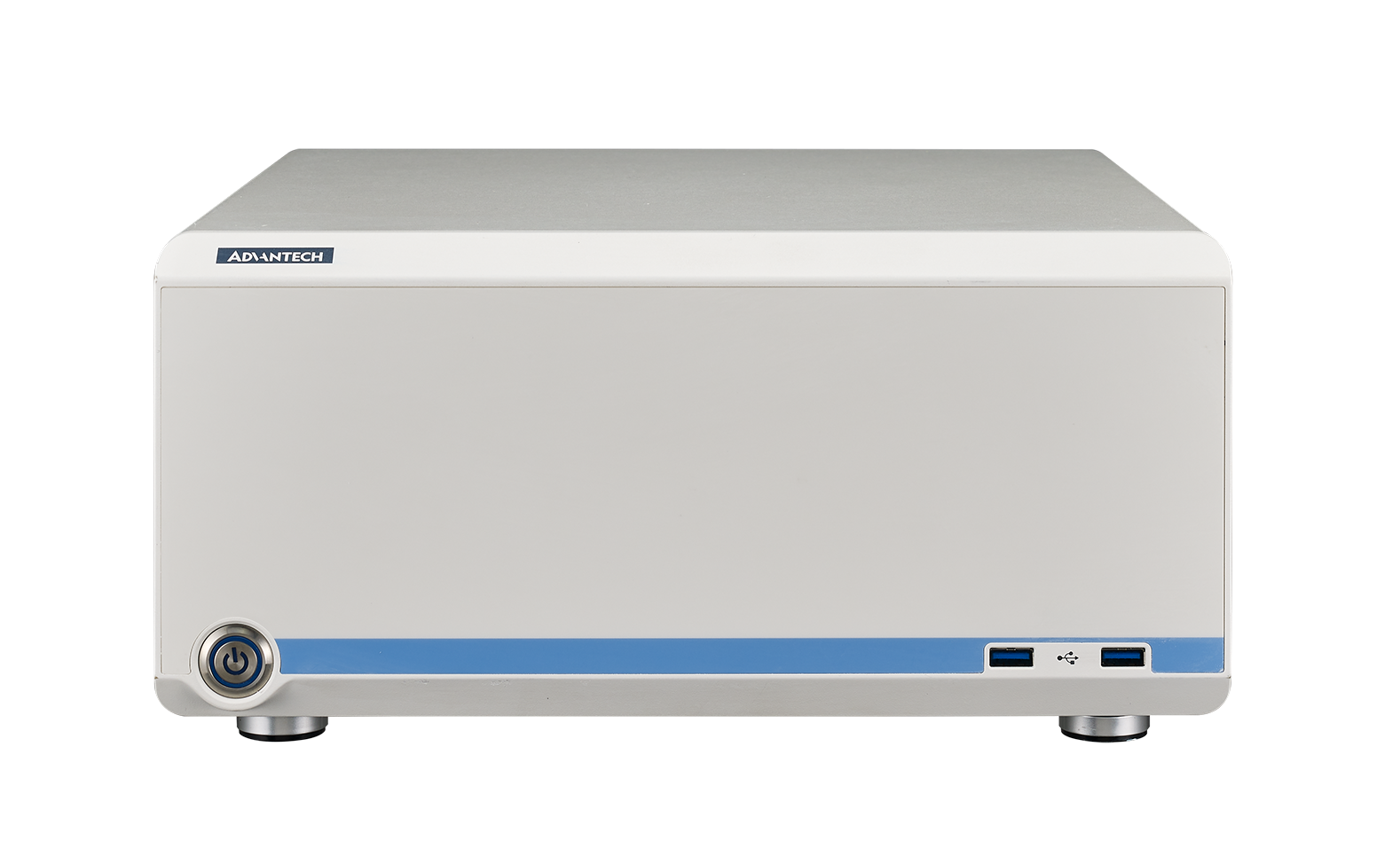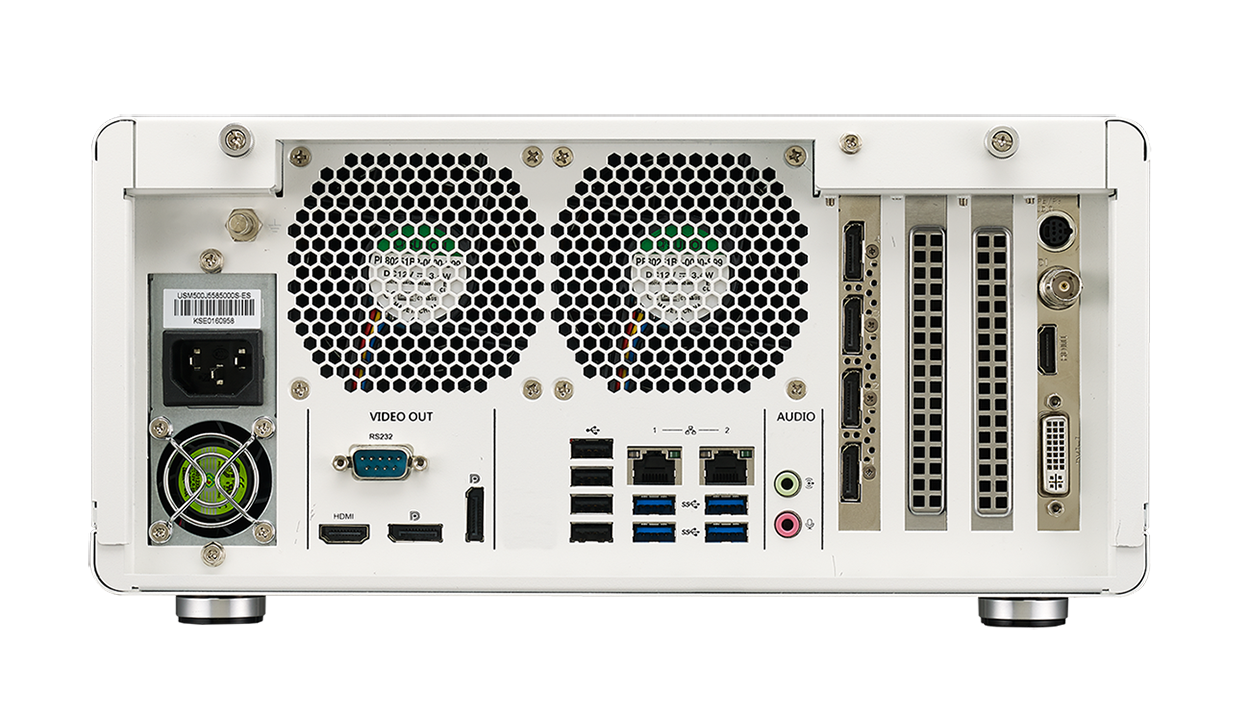 Cost-Effective Solution with Medical-Grade Certification
Compliant with the CE, FCC, and IEC-60601-1-2 regulations for medical equipment, USM-500 is a medical-grade edge server designed to provide a cost-effective server solution for a wide range of hospital applications. The server's hole-free front cover prevents the accumulation of dust and foreign contaminants to ensure effective hygiene and infection control for medical applications.
Extensive Expansion Options to Support Diverse Applications
The USM-500 server is equipped with 4 x PCIe expansion slots for integrating diverse add-on cards, such as graphics card, data capture cards, and LAN cards. This allows easy and rapid platform development and expansion according to specific application requirements. For example, with the inclusion of a data capture card and a graphics card, USM-500 can be deployed for computer-assisted diagnosis of endoscopic images. Moreover, the USM-500 server features a medical-grade 500-W power supply to provide sufficient power to support any additional add-on cards.
Flexible Design for Easy Customization and Rapid Time-to-Market
USM-500 features a flexible front cover design that can be easily customized with a specific brand logo, color, or even additional buttons for enhanced functionality and increased brand awareness. The ease of customization and expansion allows system developers to rapidly develop unique solutions based on the suitable USM-500 server, reducing the overall time-to-market.
8th Gen Intel® Core™ i7/i5/i3 processor with 10 years longevity
Medical-grade design with IEC-60601-1-2 (Edition 4) certification
4 x PCIe expansion slots for integrating diverse add-on graphics/data capture/LAN cards
Customizable logo and color for easy integration with existing systems
Extensive expansion options for diverse applications
Advantech's USM-500 medical-grade edge server is available for order now. For more information regarding USM-500 or other Advantech Digital Healthcare solutions, contact your local sales representative or visit our website at http://www.advantech.com.
Founded in 1983, Advantech is a leader in providing trusted, innovative products, services, and solutions. Advantech offers comprehensive system integration, hardware, software, customer-centric design services, embedded systems, automation products, and global logistics support. We cooperate closely with our partners to help provide complete solutions for a wide array of applications across a diverse range of industries. Our mission is to enable an intelligent planet with Automation and Embedded Computing products and solutions that empower the development of smarter working and living. With Advantech products, the number of potential applications and innovations becomes unlimited. (Corporate website: www.advantech.com)